Are You Finally Ready to Start Living Again?  Why Not Join the Thousands of people from Colorado who've made the Choice for a Fresh Start — Free of the Constant Stress Caused by Overdue Bills and Harassing Bill Collectors?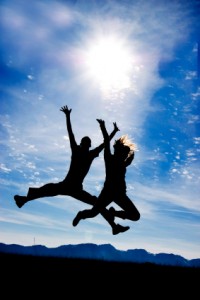 That's not a typo.  In the last five years, over 125,000 people in Colorado took the first step in cutting the shackles of crushing debt and starting a new life — free of the overwhelming stress and worries caused by being behind in their bills.  Most of them contacted a Bankruptcy Lawyer like me who helped them file for protection under the Bankruptcy Code.
You may be currently bearing the burden of debt so heavy that you don't know how you'll ever pay it.  If so, you should consider what many of your friends and neighbors here in Colorado Springs have done to get out from under it.  You're not alone. Whether your money problems are the result of a divorce, being laid off, medical problems or just having too much month left over when the money runs out, you should realize that the decision to file for bankruptcy doesn't make you a bad person – it's a business decision.  Those who have filed for bankruptcy did so in order to give themselves and their families a better life in the future: A life without the telephone ringing every day at 8:02 a.m. with some jerk demanding money that just isn't there.
May I Help You?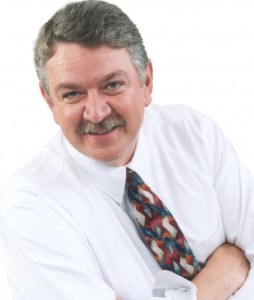 My name is Bob Doig.  I am a Colorado Springs Bankruptcy Lawyer.  About 95% of my practice consists of representing people who are being crushed by the overwhelming burden of debt.  Most of the clients I represent live in either El Paso or Teller County, Colorado.
I've been a lawyer since 1981, first in Illinois, then, since 1997, here in Colorado Springs.  I'm proud to be a member of the National Association of Consumer Bankruptcy Attorneys.  I am also a member of the Colorado Springs Better Business Bureau and have received an A+ rating.
My philosophy of the practice of law is based upon my firm belief in the fundamental dignity of my clients.  My office is a "judgment free zone" – I'm less interested in how my clients came to be where they are today and much more interested in where they'll be tomorrow, next month, and next year.
Through my help, my clients have broken the shackles of debt and begun to live and breathe again.  See "What They're Saying" to read comments from my former clients.  If you're currently overwhelmed with collection calls, wage garnishments or a threatened foreclosure, then you are the person who I can help the most.
What To Do Now?
If you've finally decided that it's time to stop the Merry-Go-Round of debt and regain control of your life, please realize that this can be a life-changing event.  Just by taking the first step and meeting with a qualified bankruptcy attorney may give you a great feeling of relief – knowing you're not alone in this struggle and that there's hope for you, your family and your futures.  I'd be happy to meet with you to go over your situation confidentially and at no cost.  Rest assured knowing that you'll meet with me, a Colorado Springs Bankruptcy Lawyer, not a paralegal.  To set up a convenient time for us to get together, feel free to call my office at 719 227-8787 and tell me what days and times work for you.  I'm sure we can find a convenient time that will work for both of us.  If you're like the vast majority of people I meet, you'll leave our meeting with a renewed feeling of peace knowing that there really is hope for a better financial future for you and your family.