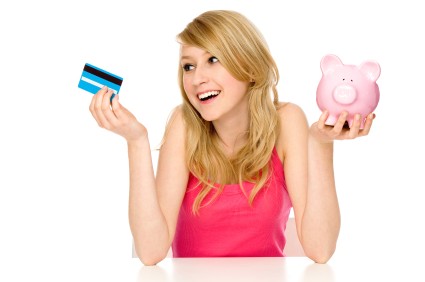 If you're thinking about filing for bankruptcy here in Colorado Springs, you ought to think twice before using a credit card to buy expensive Christmas gifts.  If you do use it, you could either end up stuck with the debt or not be able to file your Chapter 7 or Chapter 13 bankruptcy case when you want to.
But there are even better, more fundamental reasons for you to not use a credit card this holiday season.
If money is tight for you like it is for many of us here in Colorado Springs, but you have some room on your credit card, the temptation to use that credit card can be overwhelming. Many people think they need to buy their loved ones expensive gifts to show them how much they care.  This is especially true when it comes to buying gifts for your spouse or your children.  By spending a lot of money on them, you try to show them just how important they are to you.
And if you've been having money "issues", the temptation to use your credit card to buy nice gifts can be irresistible.  The worst thing is that by buying those nice gifts, you end up with even more money issues.
Deep down inside we should know that the measure of our love for our family members and friends is not based upon the amount of money we spend on them.  So what should you do this holiday season?
Give gifts that you can afford. Don't overspend. When you give what you can afford, you're telling your spouse or children that you truly care about their financial well-being, rather than by being a big shot in spending money that you don't have.
Give serious thought to the presents that you will give. They don't have to be expensive.  Your gifts should let the recipient know how much you care for them.  They should be special, but not expensive.

When appropriate, let your loved ones know about the financial pressure that you're under.  Of course this is different when you're speaking with your spouse as compared to your brother-in-law. But letting those who are close to you know that you are doing your best to make ends meet shows them how much you love them.
I understand that these three steps are not easy.  But if you can follow them, you'll feel much better when the holiday decorations are down and life returns to normal – without a huge credit card bill to deal with.
In my next post, I'll explain why I tell my Colorado Springs clients that adding charges to their credit cards before filing for bankruptcy is really a bad idea.