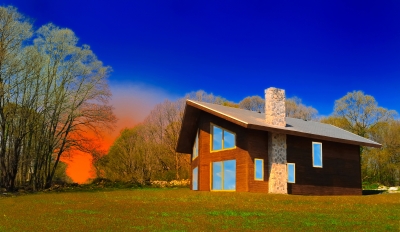 For a lot of people probably the scariest thing about filing for bankruptcy is the fear of losing everything they have: their house, their car, even their family pictures and baseball card collection. Well, in most cases, you don't have to worry about losing all of your stuff, since most of it will be "exempt" from being taken to pay your debts.
Under the Bankruptcy Code, a federal law, each state decides what stuff ("assets") its residents may keep when they file for bankruptcy.  The state law will determine whether its residents will use the state exemptions, or the federal exemptions.  In Colorado, we have our own specific exemptions.  In addition, there are some assets that are exempt under federal law that we Coloradans are allowed to keep.
Some of the most important Colorado exemptions are:
Automobiles – up to $5,000 value for an individual, $10,000 for a married couple
Homestead – up to $60,000 or $90,000 if owner is elderly or disabled
Household goods – $3,000 value for an individual, $6,000 for a married couple
Tools of the trade – $20,000 for an individual, $40,000 for a married couple
Pensions, retirement plans, IRAs, 401(k)s – generally no limit
You should keep in mind that it is your equity in the asset that is exempt. For example, if your home is worth $150,000 and you owe $100,000, your equity is $50,000 ($150,000 value – $100,000 loan = $50,000 equity). Since the homestead exemption is $60,000, which is more than the amount of your equity ($50,000), your home is safe! It's exempt from being taken to pay your debts. The same result will protect your car if you have a car loan and your equity is less than the amount of the automobile exemption.
Please keep in mind that this is general information and that the exemption laws are much more complicated than I have set forth here. If you would like to discuss your situation in detail, please give me a call at 719 227-8787 or send me an email to info@springsbankruptcy.com.