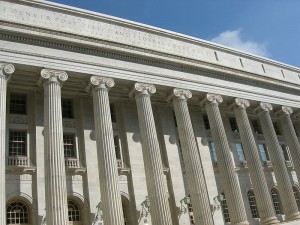 Probably not.  In the vast majority of bankruptcy cases filed in Colorado Springs, people never have to go to the official Bankruptcy Court in Denver or even see a Bankruptcy Judge.  Exceptions to this rule are cases where a motion or adversary case is filed, but these are not that common.  So, while you probably won't have to go to Court, you will, however, have to go to your "Meeting of Creditors".
For bankruptcy cases filed by people who live in either El Paso or Teller County, the Creditors Meeting, also called a "Section 341 Meeting", is held in Colorado Springs.  Usually for Chapter 7 cases, it's held at 212 North Wahsatch in Colorado Springs. For Chapter 13 cases, it's usually held at 301 South Union Boulevard in Colorado Springs.
The main purpose of the § 341 is to allow the Trustee assigned to your case to ask you questions, under oath, about your bankruptcy paperwork, your assets and your debts.  It's usually a very non-threatening process that takes about ten minutes.  This is also the opportunity for anybody to whom you owe money to ask you questions.  In the overwhelming majority of cases, no one, not pay day lenders, hospitals, or even credit card companies show up to ask questions at "their" designated meeting.
So, even though the odds are that you will never have to set foot in the Federal Courthouse in Denver, you will definitely have to appear at your § 341 Meeting of Creditors.  But, this is really nothing to lose any sleep over. Once it's over, most of my clients say that it was no big deal and much less stressful than they expected.
If you would like a list of the questions likely to be asked by the Trustee at your Creditors Meeting, just click here.  I'll be happy to send you the list by return email.