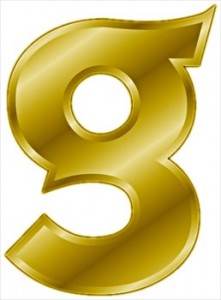 The subject of this post is the letter "G" where I'll discuss "Goals".  
As a Colorado Springs Bankruptcy Lawyer, I am often asked by potential clients whether they should or shouldn't file for bankruptcy.  I explain that I see my job as explaining all of the various options to them:  filing for bankruptcy; trying to work out a deal with their creditors; or, if they're essentially judgment-proof, maybe even just ignoring their creditors.  The ultimate decision is theirs, though I am happy to offer my opinion based upon my years of experience as a bankruptcy attorney.
I explain that the decision of whether or not to file for bankruptcy should depend not only upon their current circumstances but also their ultimate objectives.  That's when we talk about GOALS.
Sometimes it's a pretty easy decision:
They need to file a Chapter 7 Bankruptcy to stop the wage garnishment that's taking 25% of their paycheck every week.
Or they need to file a Chapter 13 in order to catch up with the back payments on their mortgage.
In either of those cases, they are very aware of their goals since they are urgent and immediate.  The things they need to stop are staring them in the face.
Sometimes it's not so clear.  
In that case, I like to take a closer look at their family situation.  If they have younger children and no money set aside for higher education, I'll ask if they want their kids to go to college when the time comes.  If their kids are grown and out of the house, I'll inquire about their retirement savings.  It's truly scary when you sit down with  a couple in their fifties or older who have little or no money saved for retirement.  Instead, they've been paying Discover or Capital One.
What's even worse is when they've depleted their retirement accounts in a desperate attempt to appease the collection agencies whose calls come very day.  It makes me sick.  Literally.
We'll talk about how quickly time goes by.  Before they know it, these very nice people, who have raised their children (and may now be raising their grandchildren) will have nothing to fall back on if something bad happens.  And even if nothing bad happens, the day is fast approaching when they may no longer be able to work and will have to depend on a meager Social Security payment.  It's not a pretty picture.
So, I try to get my clients to stop thinking about today and start thinking about tomorrow.  Wouldn't they like to be able to put aside some money for their children's education?  Don't they have an obligation to themselves to put aside some money for their "Golden" years?  These questions are not really that difficult. We all know the answers.  If their goal is to provide for their children or for their retirement, they better get to it NOW.
Oftentimes filing for Bankruptcy is the best course to help them meet their ultimate goals.  Otherwise they'll never get their credit cards paid off in time to put money away for their kids, or, if they make the minimum payments, they won't live long enough to finally clear their accounts.  Many of my Colorado Springs Bankruptcy clients have found that filing for bankruptcy allowed them to get a fresh start, get back on track and start putting some money away for their families or for themselves.  They've found that bankruptcy can be a powerful tool to help them meet their GOALS.
Other, non-Colorado Springs Bankruptcy Lawyers, have also written about some bankruptcy "G" words:
Garnishment          General Unsecured Creditor          Guaranty or Guarantee