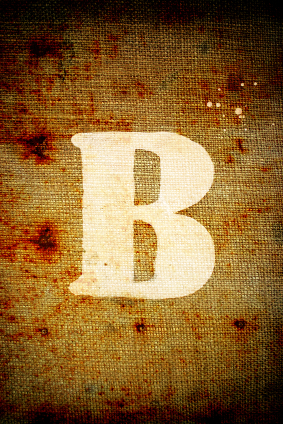 This might be a kind of scary post, since I'll be telling you about a scary subject: BPP's, also known as Bankruptcy Petition Preparers.  You'll see their ads in Penny Saver type newspapers, on Craigslist, in the back of alternative weekly newspapers and sometimes on the web.  They say they'll prepare all of your bankruptcy paperwork for a low, low fee and help you save the attorney's fees.  Sometimes they call themselves paralegals.
I know it may seem self-serving, but my advice is to avoid them.
Here's why:
Under the law, you are allowed to prepare your own bankruptcy paperwork. As a Colorado Springs Bankruptcy Attorney, I am even required to provide you with a disclosure that says exactly that.  There is no requirement that you hire an attorney to represent you in a bankruptcy case.
Again, under the law, only licensed attorneys at law are allowed to provide legal advice to members of the public for a fee.  Non-lawyers, like paralegals and Bankruptcy Petition Preparers, are not allowed to provide legal advice of any kind:
They are not allowed to advise you regarding the applicable exemptions you may be entitled to receive.
They are not allowed to advise you regarding assets that you own which may be non-exempt and therefore subject to being taken by the Trustee.
They can't advise you about the tendencies of various Trustees in your area since they have never had any contact with them.
They can't electronically file your paperwork for you, so you'll have to get it up to the Clerk's Office in Denver in order to get it filed.
They won't accompany you to the Meeting of Creditors to help with the Trustee's or creditor's questions.
They won't be there to advise you in the event something unexpected occurs in your case.
Paralegals and Bankruptcy Petition Preparers are only allowed to prepare the paperwork in the way that you tell them to prepare it. In essence, they are just typing services.
So, if you are allowed to prepare the paperwork on your own and BPPs aren't allowed to provide you with any legal advice, what are you getting when you hire a BPP?  A typing service!
If you really are looking to save the costs of hiring an attorney and are willing to go it alone, why not just do the whole thing yourself? You'll save the money you would have paid the BPP – which can be substantial.
True story:  I was at a Colorado Springs Bankruptcy Creditors Meeting the month before last where the debtor had supposedly filed his case "pro se" (on his own). The Trustee asked him if he had received any help in preparing the paperwork and he admitted that he had hired a Bankruptcy Petition Preparer to prepare his paperwork.  Her fee for typing up the paperwork was $1,100.00.  That is just a little less than what most licensed attorneys in Colorado Springs charge for preparing the paperwork, providing legal advice, filing the paperwork, representing the debtor at the Creditors Meeting and making sure everything goes smoothly so that the debtor can get his discharge and keep as much of his stuff as possible.
But the story gets even worse: As the Trustee inquired further, he determined that the debtor had received an inheritance: 1/3 of his deceased father's house, which was free and clear.  The Trustee regretfully informed the debtor that he would be selling the inherited house (and paying  the debtor's two sisters their shares) and using the proceeds to pay the creditors.  If that debtor had come to a competent bankruptcy lawyer rather than trying to save a few bucks (in his case literally a few bucks), his lawyer could have advised him of his legal options and he wouldn't have ended up losing his share of his father's house.  A sad tale, indeed.
Don't let this happen to you.  Get legal advice from a competent bankruptcy attorney.  Don't depend on a "typing service" for services they are not legally allowed to provide.
See what some non-Colorado Springs Bankruptcy Attorneys are writing about the letter "B":  Bankruptcy ABC's